Marketing is about being strategic.

This means you need to differentiate yourself from your competitors

.

Think outside the box when communicating your key messages and value propositions.

Here are a few innovative ways companies are thinking outside the box to differentiate themselves:
·
Bags
: For those that provide bags with your purchase or even at trade shows, think outside the box.

Here are a few creative ideas that are being used in Europe (to see more, click here).
·
Business Cards
: Capitalize on your business card real estate.

Utilize the back of your business cards to market your business (QR codes, recognize a promotion, highlight key services/products, etc.).
·
Location of ads
: Pinpoint Promotions is introducing a new product that they've been testing at the Milford headquarters: a large ad print on an adhesive-backed surface that can be installed anywhere. It can be a doormat or a sidewalk logo, because the material is non-skid and weather-proof. Read more
·
Videos
:

People are visual.

Use video at trade shows, on your website or in presentations to provide a memorable way to communicate key messages.
·
Direct Mail:
Make it stand out.

Netflex uses creative art on their envelopes as an easy identifier.

Differentiate

.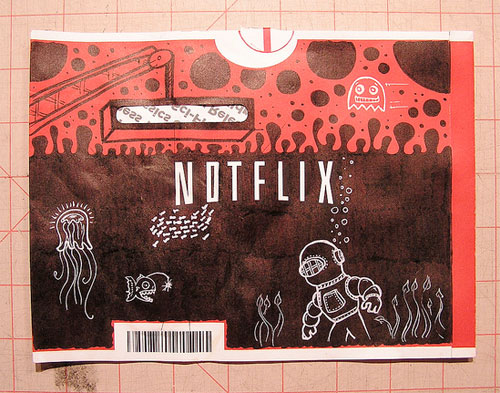 ·
Standout with call-to-action campaigns
.

A national accounting firm had a great way to get in the door with key CFOs.

Through an innovative targeting approach, they selected a handful of companies they wanted to have as clients.

They researched who the CFO was and what his/her shoe size was.

They sent the CFO one shoe (of an expensive, well-known shoe brand).

To get the other shoe, all the CFO had to do is take a 1-hour meeting with the firm.

It got the firm in the door every time.

Be different when targeting your potential customers.
·
Bench Marketing
:

Kit-Kat not only advertises via televised media, they hit major cities with bench advertising. See more
.
In the end it is knowing your target and what will appeal to them

.

Then, it's time to be creative and stand out in a competitive market.